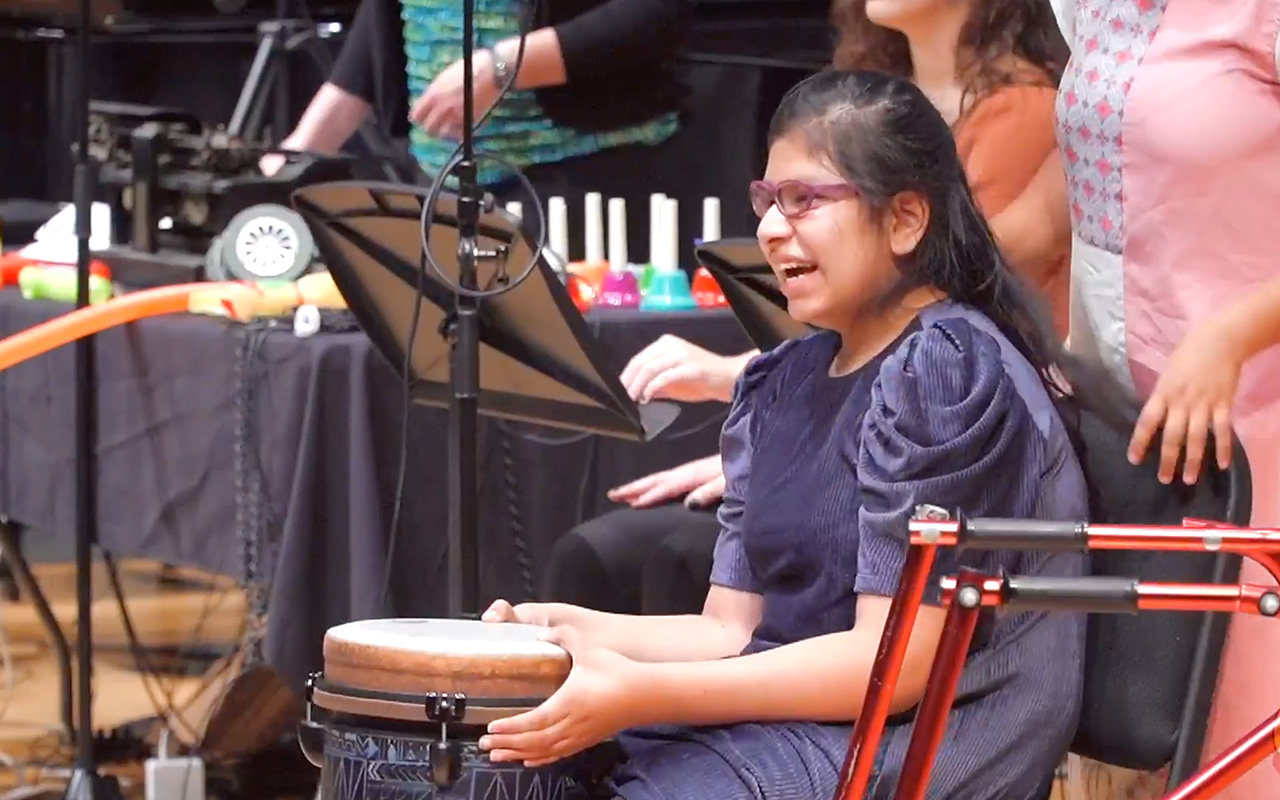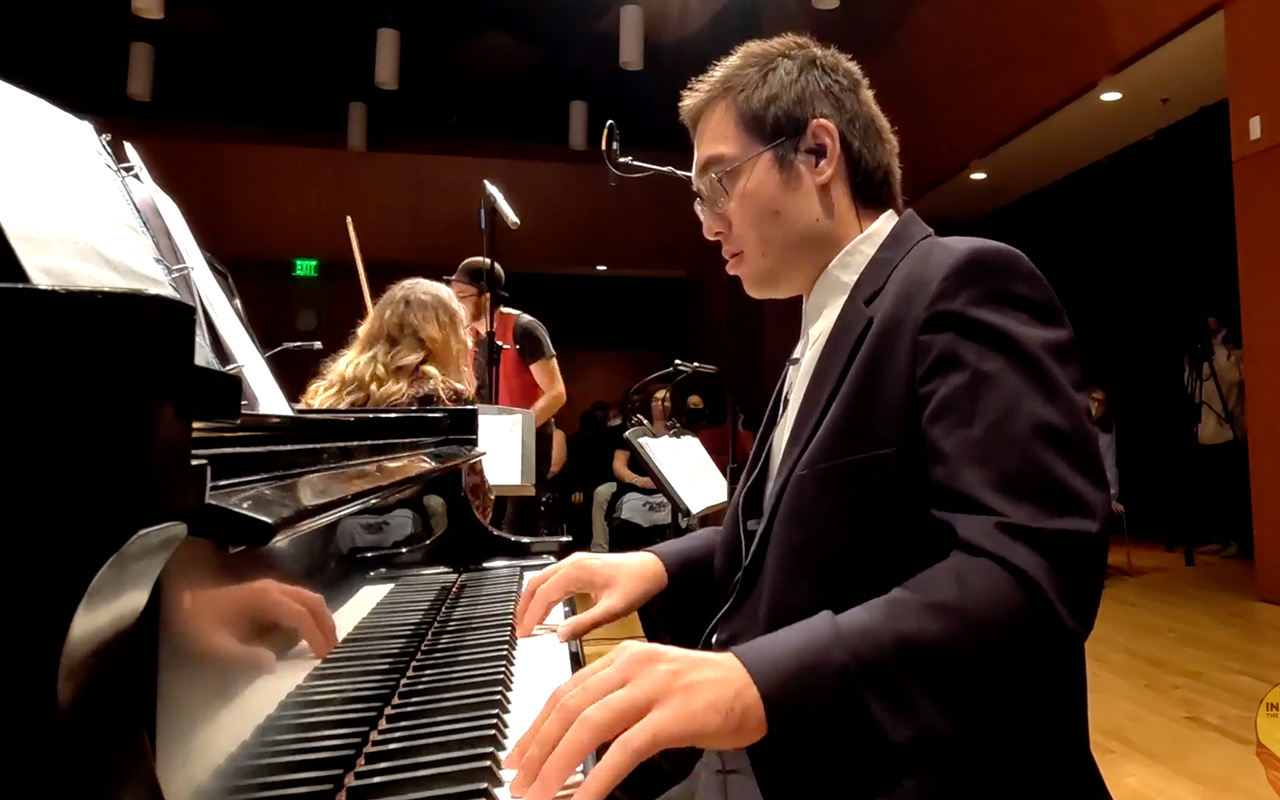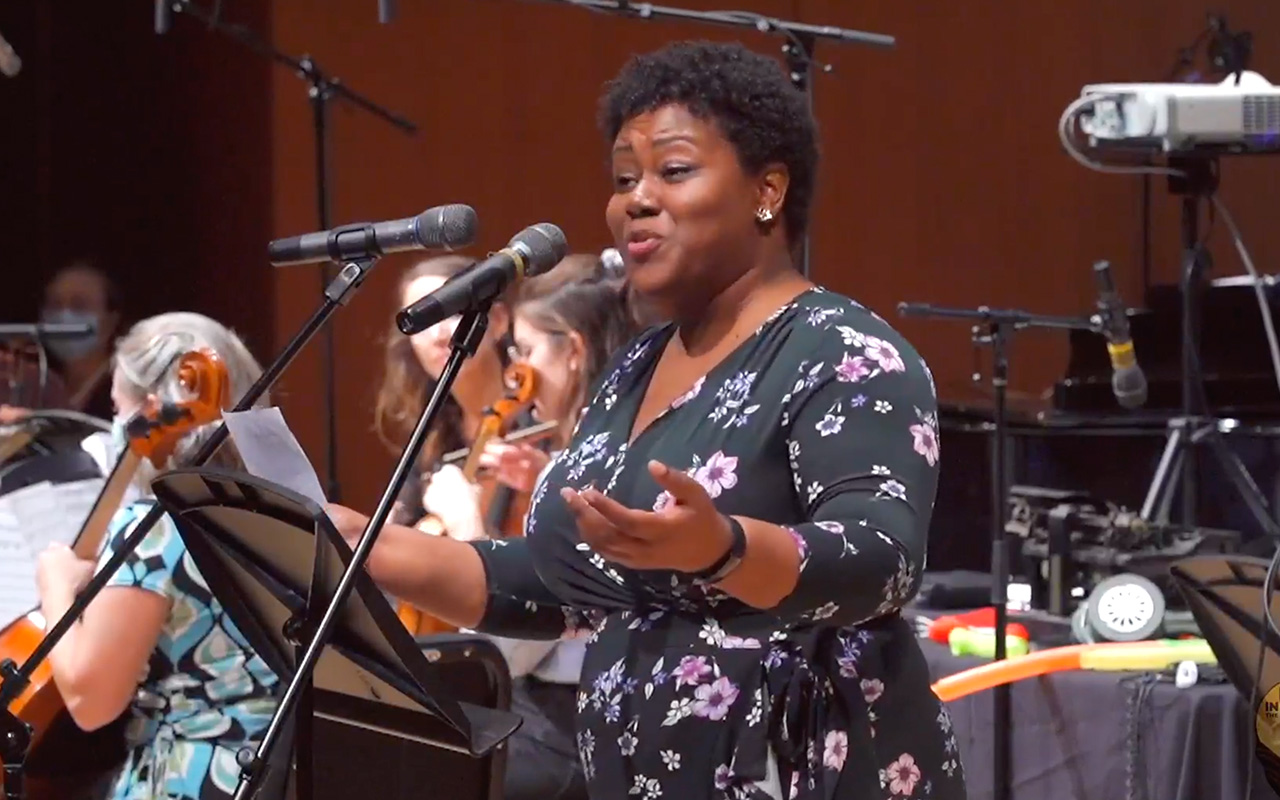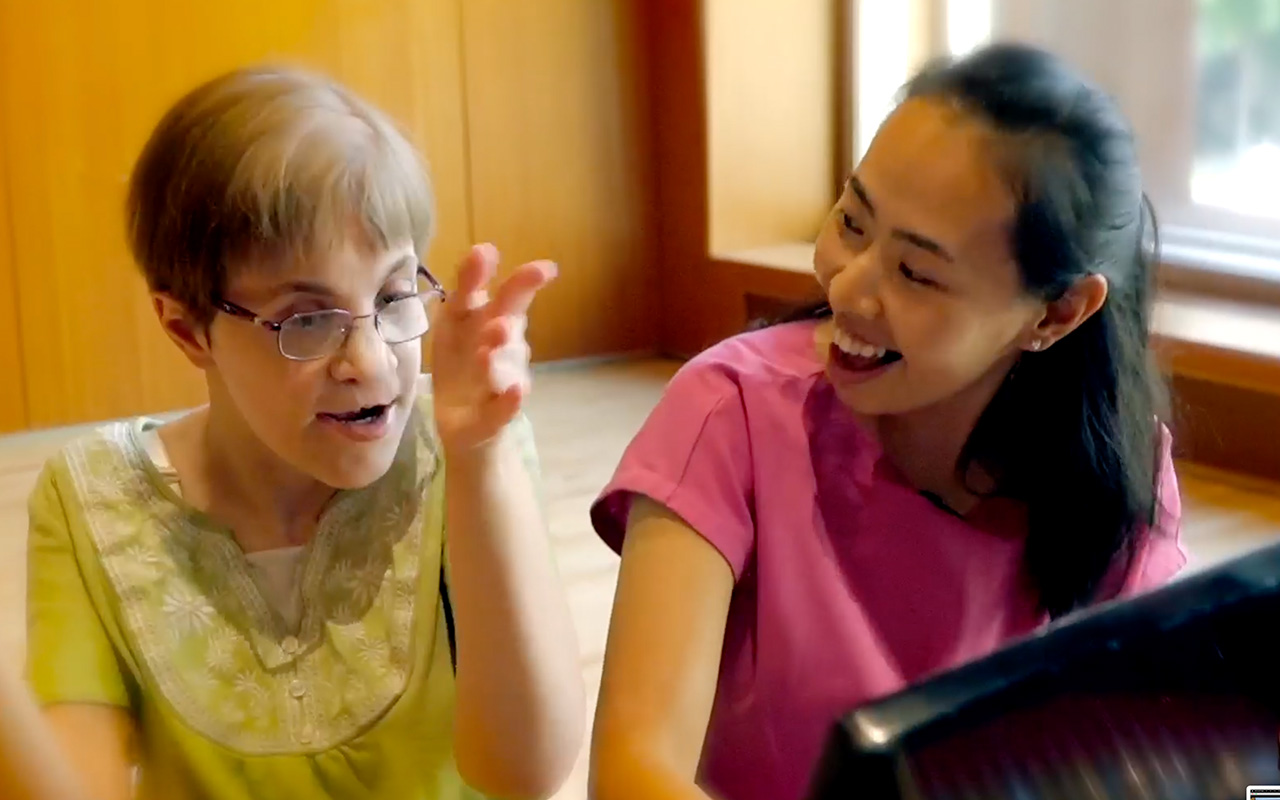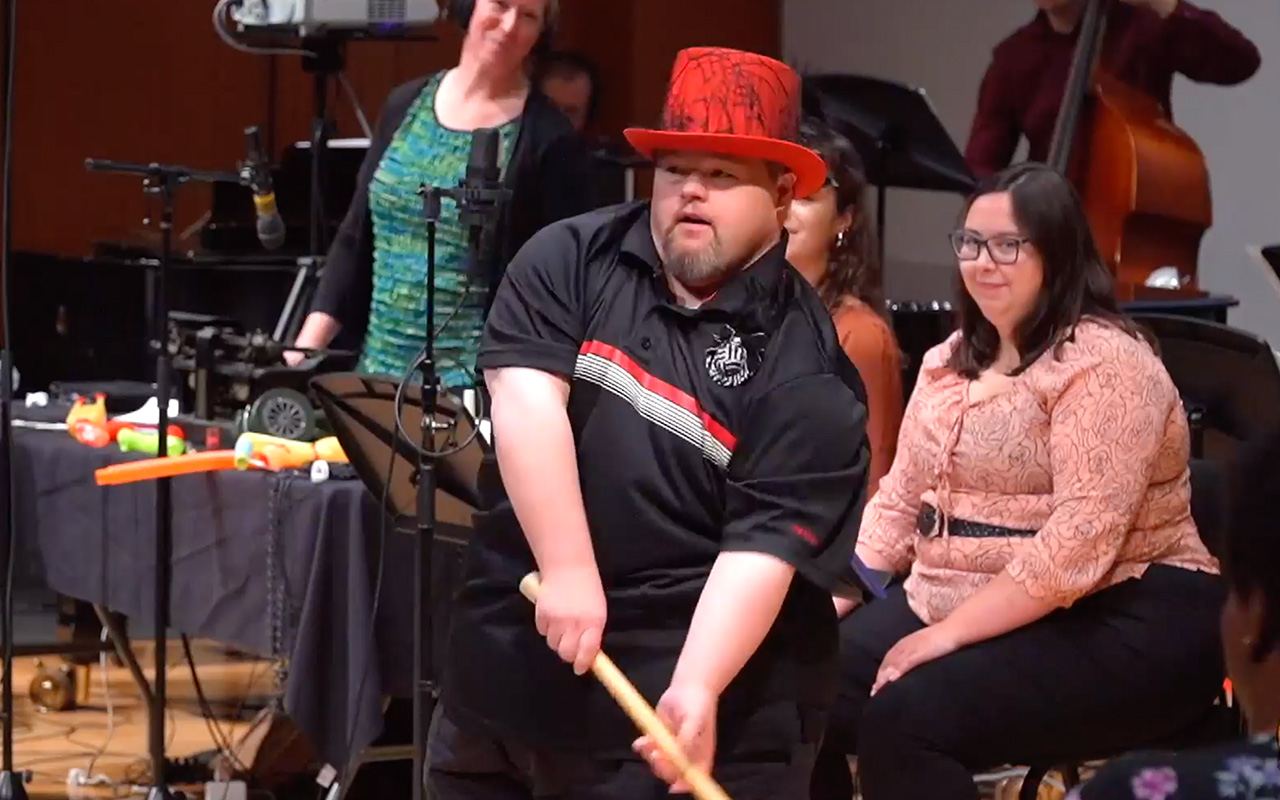 Slide
"From the beginning to the end, I loved the stories and they were very intimate. Just hearing the kids and their parents speak is a wonderful conversation. And then with us, we just felt right here in the moment and it was absolutely wonderful."
Slide
"I'm touched in deep ways. As a family member with a loved one who lives with disability, all we really want for them is everything that is available to people who live without disabilities. And this is an opportunity for these performers to be engaged with professionals and yet to be revered as contributors … it's magnificent. Loved it, loved it, loved it."
Slide
"Masterful. Superb. Very well done, very enjoyable. Kudos to all that hard work."
Slide
"My experience was just incredibly emotional. I thought this show taught me a lot about people with disabilities that I never knew before. And what an amazing job that music therapy could play in their lives. I'm just very thankful that they were able to do this."
Slide
"Amazing job. Thank you for making me cry!"
Slide
"It was heart wrenching and yet full of HOPE and deep love. What a way to show the Beauty of LIFE and how each precious life matters."
Light in the Well (LITW) is a non-profit organization formed in 2022. The vision of LITW is: A world of kindness where people with varying abilities learn from, appreciate, and embrace one another. Our mission: Building bridges between people with and without disabilities to provide hope, enrich lives and influence culture through creative music experiences, storytelling and education.
Light in the Well is also the name of our signature event – a multi-sensory event weaving together symphony movements and the real-life stories of people with disabilities. People with disabilities are featured, telling their own stories and performing as a part of the orchestra. Our first live performance, held at MacPhail Center for Music, was sold out. After-show interviews showed the audience felt they gained a deeper understanding of and appreciation for people with disabilities. The featured families observed the growth of their children. Our second live performance was at the Landmark Center in St Paul, and was featured at the 2022 Landmark Center Gala.
Our longer-term goals include education — primarily through live performances; interactive speaking engagements with a variety of audiences including students, employers, professionals who serve people with disabilities (doctors, therapists, social workers, etc.) and community groups; writing children's picture books as a method of story-telling; and develop a documentary highlighting music therapy and how music brings people with and without disabilities together as a community.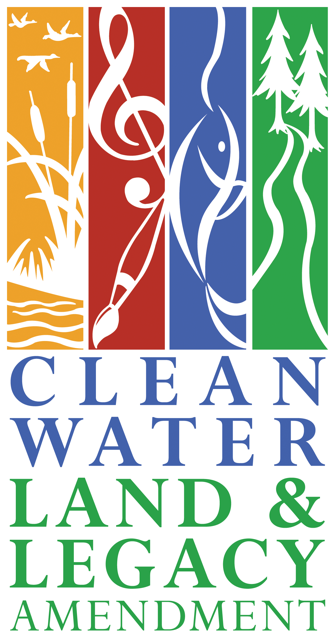 Musicians, artists, and people like you help to share the light.
Featured Stories
Read about the people featured in the music.