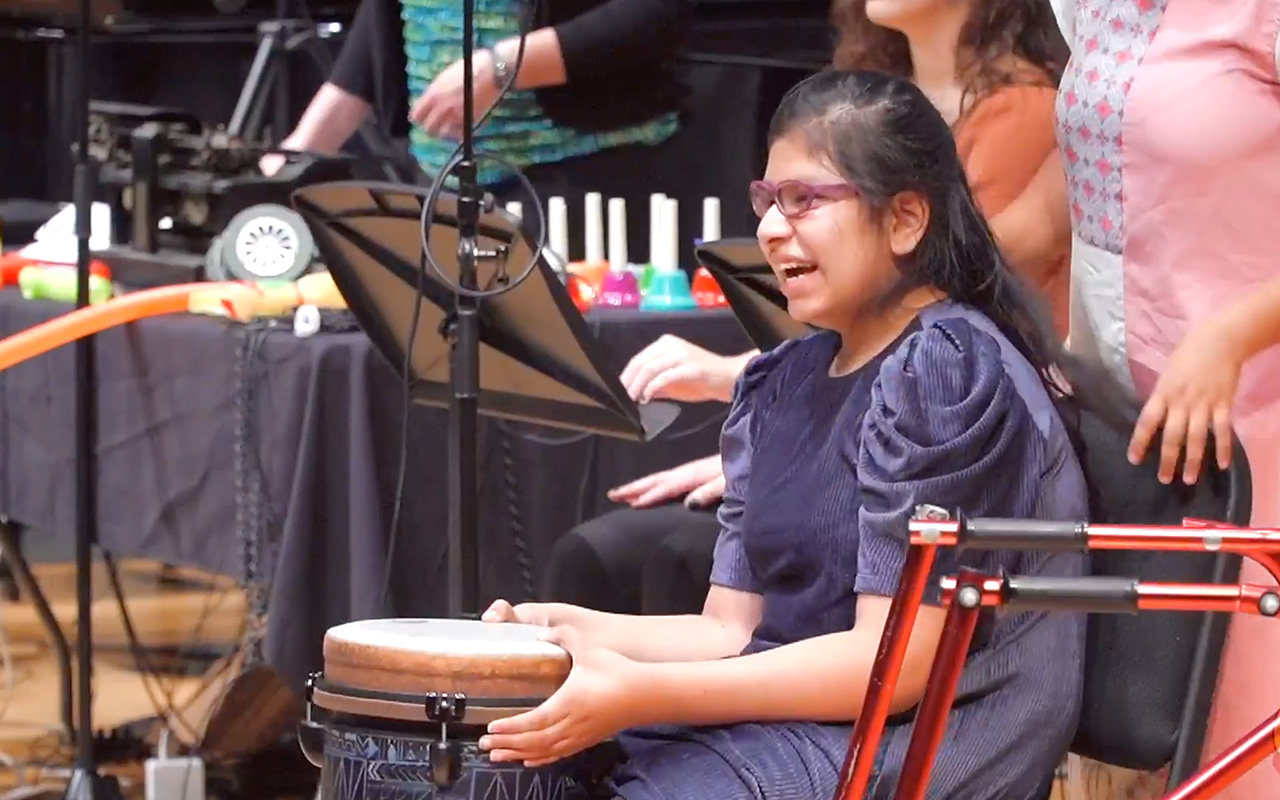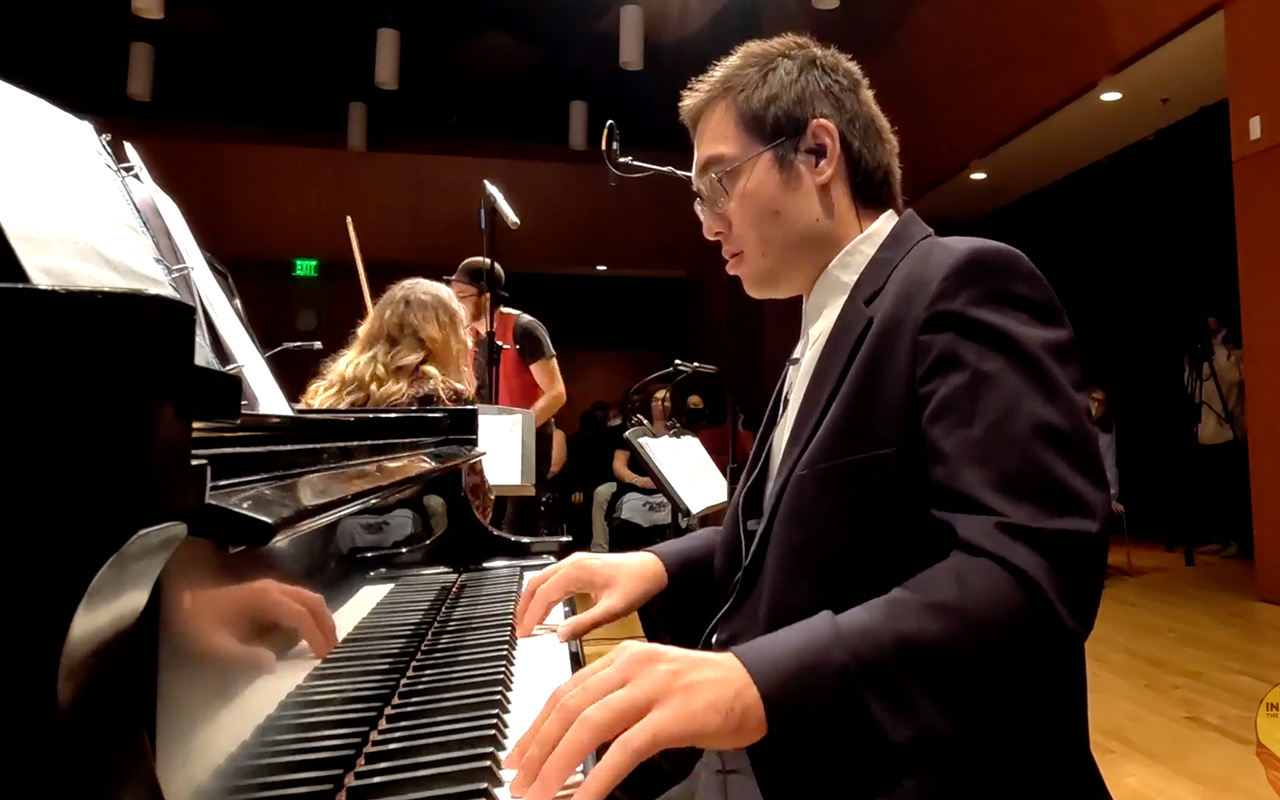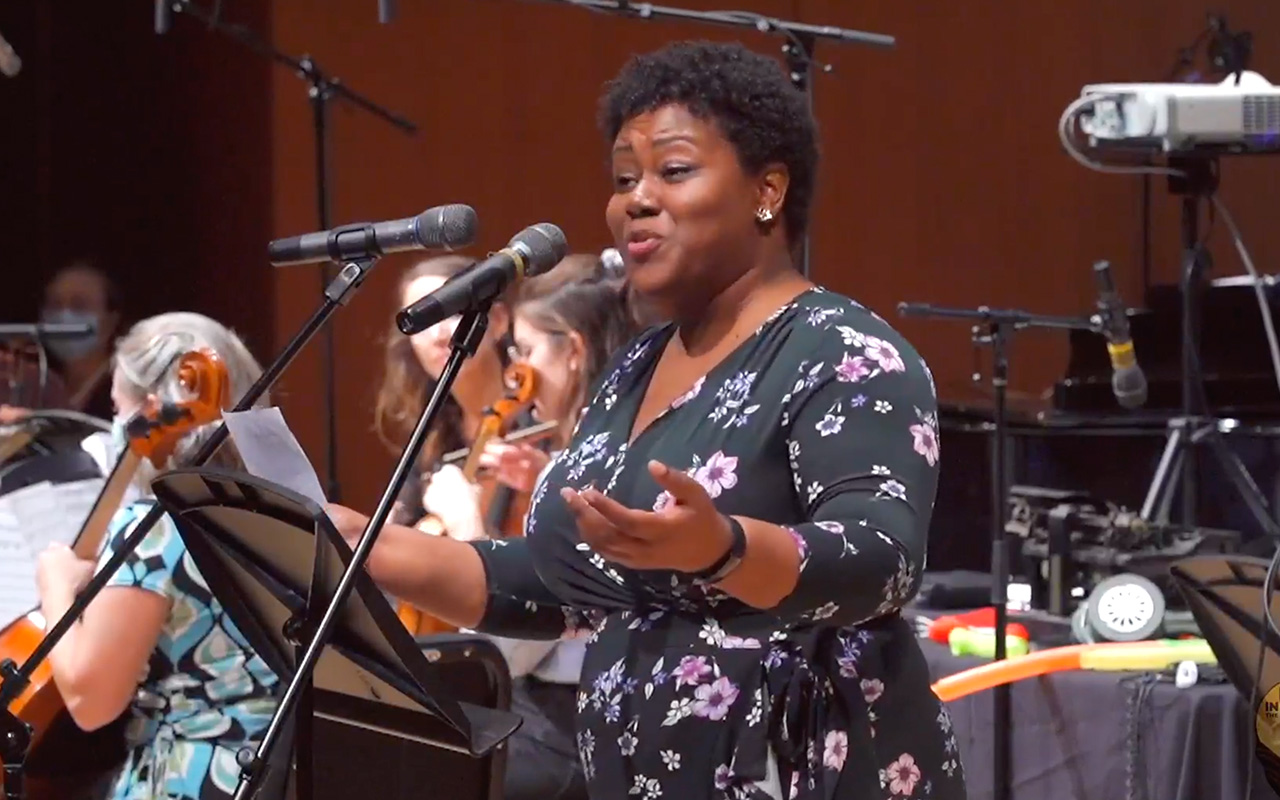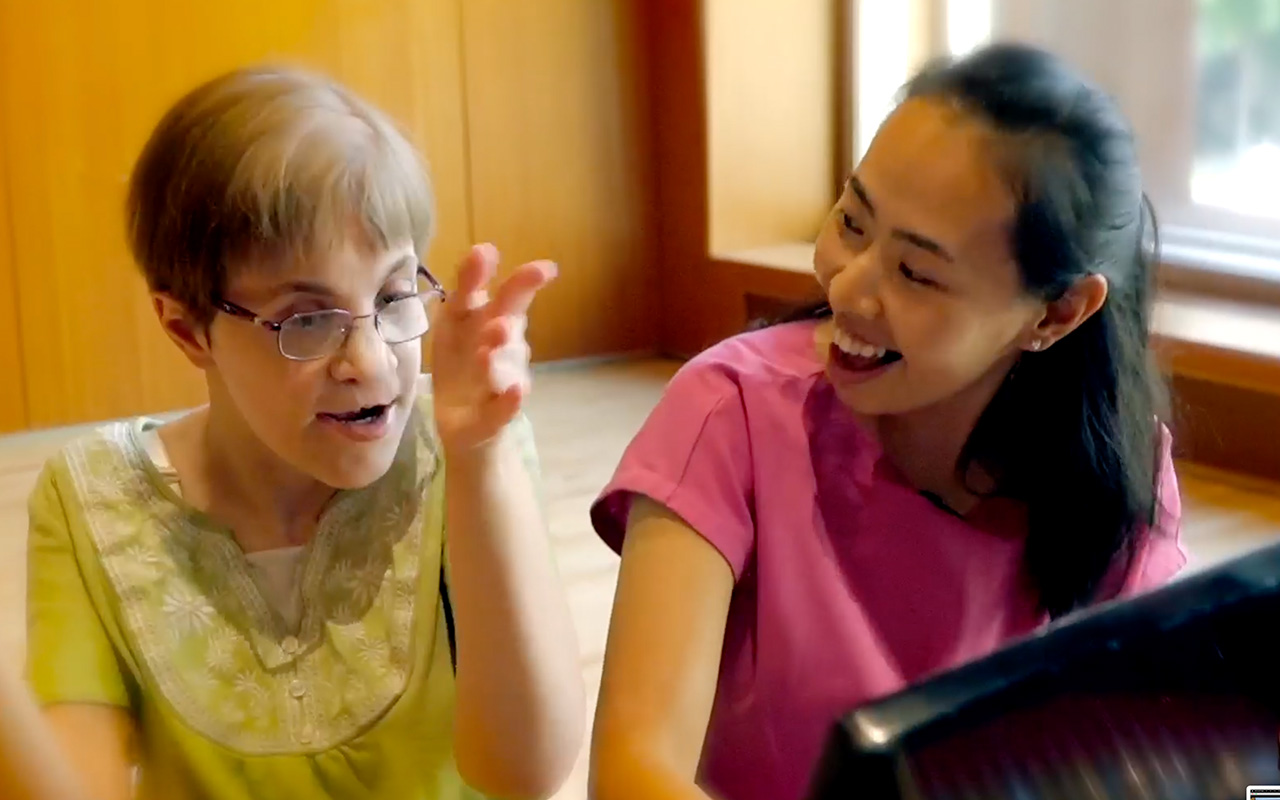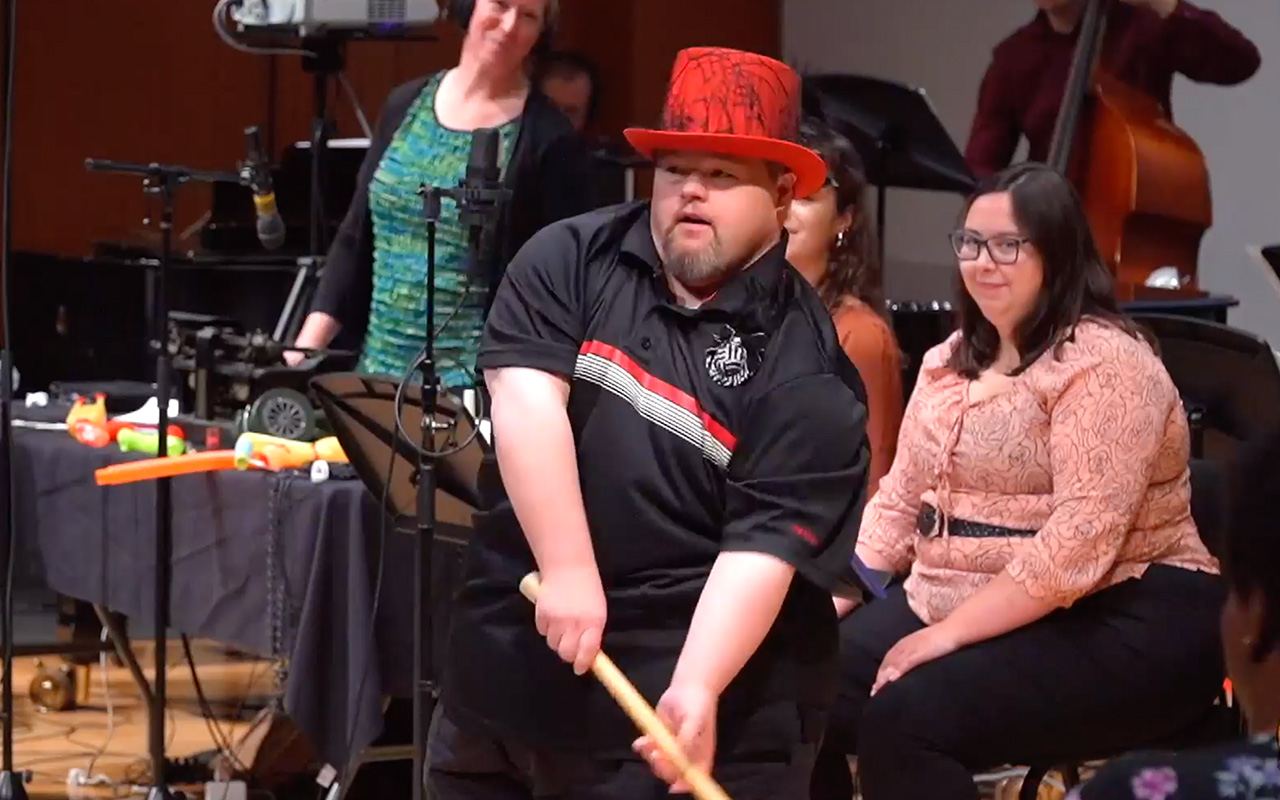 Slide
"From the beginning to the end, I loved the stories and they were very intimate. Just hearing the kids and their parents speak is a wonderful conversation. And then with us, we just felt right here in the moment and it was absolutely wonderful."
Slide
"I'm touched in deep ways. As a family member with a loved one who lives with disability, all we really want for them is everything that is available to people who live without disabilities. And this is an opportunity for these performers to be engaged with professionals and yet to be revered as contributors … it's magnificent. Loved it, loved it, loved it."
Slide
"Masterful. Superb. Very well done, very enjoyable. Kudos to all that hard work."
Slide
"My experience was just incredibly emotional. I thought this show taught me a lot about people with disabilities that I never knew before. And what an amazing job that music therapy could play in their lives. I'm just very thankful that they were able to do this."
Slide
"Amazing job. Thank you for making me cry!"
Slide
"It was heart wrenching and yet full of HOPE and deep love. What a way to show the Beauty of LIFE and how each precious life matters."
Live Performance Recording Fundraiser
Light in the Well's first live performance on October 3, 2021 was a huge success. Many of you couldn't make it due to COVID-19 restrictions. No worries! We recorded the whole show and are pleased to make it available to you now for your enjoyment.
The show recording is an hour and 22 minutes long. It depicts the emotional journey of having a child with disabilities through the personal stories of the first four families featured by Light in the Well. You will learn about Light in the Well's mission, the creation of this commissioned musical piece, meet the featured members of our community in their specific movements, and watch them perform alongside professional musicians.
We would like to invite you to support the ongoing work of Light in the Well. Your contribution will help fund the musicians, technicians, visual artists, and photographers for our next live performance on Sunday, October 16, 2022, at the Landmark Center in St. Paul. MN. Please mark that performance date on your calendar. We hope you will join us for that live show.
Thank you for partnering with Light in the Well. Your support will help bring hope and joy to many as we showcase and celebrate the abilities of people with disabilities. We hope you enjoy the show!
—The Light in the Well Community
About
Light in the Well is a show to honor people with disabilities and their families, sharing their inspiring stories through music and spreading hope to other people on the same journey.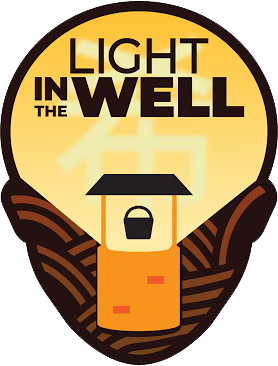 Based on true stories, we have created a new piece of music that reflects the events and emotions experienced by families that have children with disabilities. Music will be the storyteller to carry out each chapter of their lives. The piece is about 60 minutes.
The project uses storytelling through music as a way to build bridges and invite people into the conversation of hope. Instead of being the audience, people with disabilities will be invited to participate in the music to play certain parts along with professional musicians.
Musicians, artists, and people like you help to share the light.
Featured Stories
Read about the people featured in the music.